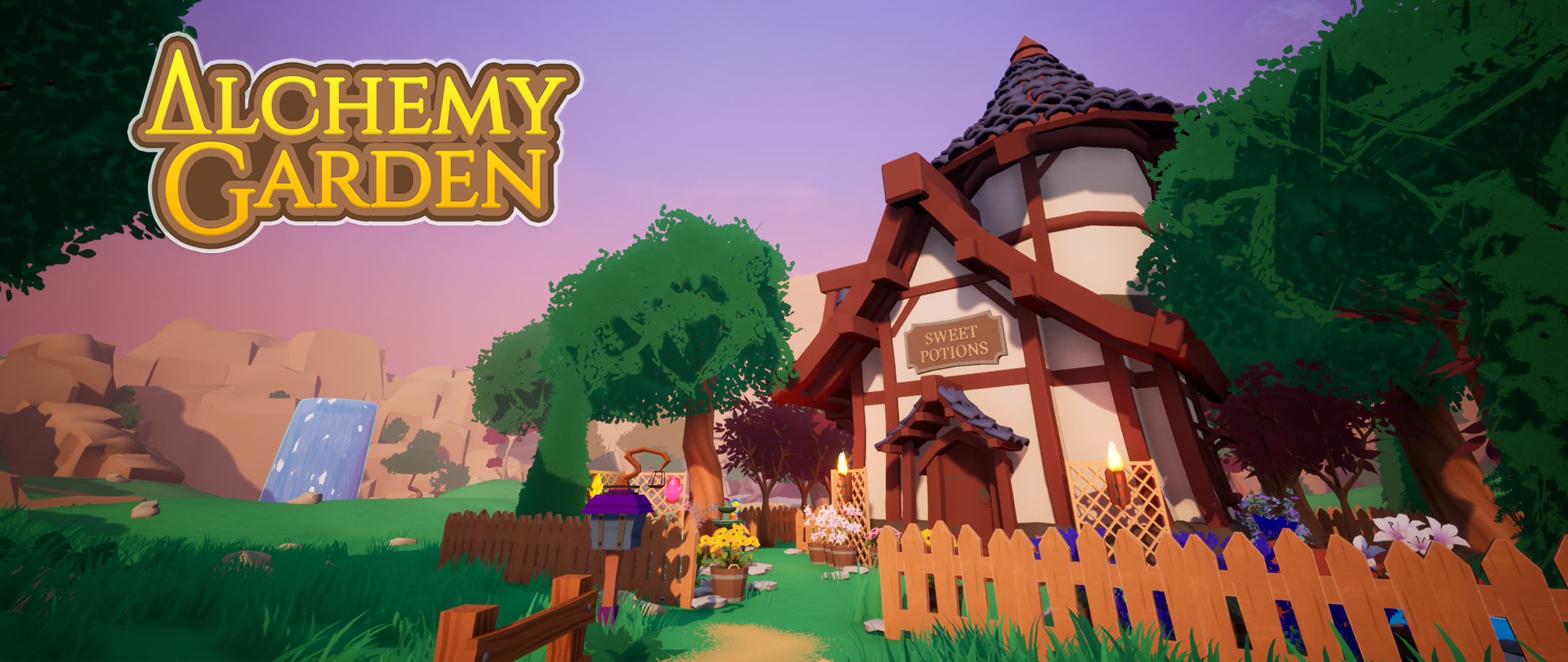 Alchemy Garden
Weekly Update Patch Notes – Alpha 2.1.10
---
Welcome to the weekly patch notes for Alchemy Garden!
This week I have been working on the theme of the garden, I intend to deepen this part in the coming weeks to make gardening a more satisfying experience.
FEATURES
From now on you can plant in pots and planters, this opens up the possibility that you can plant your favorite plants inside the house and make your gardens more beautiful.
CONTENT
All these new items can be purchased at the Pop store in town.
Large gardener, in future patches I will be including different sizes.
-3 pots of different colors.
Small rope fences.
SOUND-SFX
Sound has been added to the river, there is still work to be done but it was necessary to add something as a base.
Sounds have been implemented to elements of the UI so that the sensation of navigating through inventories and menus is more "physical".
Specific sounds have been added for the different types of objects, so from now on moving a potion in the inventory will sound different than an herb. These sounds were made by Pau a long time ago, but I have not had the opportunity to implement them until now.
HOTFIXES
The bug in which an order could not be delivered has been fixed. The reason why this bug occurred was that the information in the order database was outdated. It should now work correctly.
The shader for the swamp water has been corrected, now the water is tight.
And for this week is everything! I still work with the mechanics of planting trees, I hope to upload them next week.
As always, thank you very much for supporting the project! You can join in our Discord community in case you want to talk to me, report a bug or show pictures of your garden.
Files
AlchemyGardenAlpha2.1.10.zip
289 MB
Nov 23, 2019